CheatersNetwork.com Is Cheating And Ripping Off People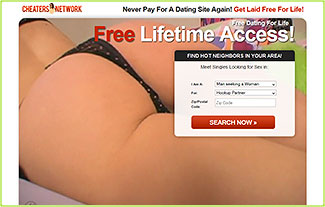 Site Reviewed:
Cheatersnetwork.com
Summary Of The Scam:
Fictitious Girls
Phony Emails
Phony Chat Messages
Employees Paid To Chat & Interact With Free Members

Evidence:
Fake Women: This method is used widely on many fraudlent dating sites. This site resorts to creating fake profiles of women. This investigation has uncovered that there are a very limited number of legitimate women on the site. To make up for this shortfall they fabricate fictitious profiles. If you do a search on the site it might come to your attention that there are countless number of attractive local women. You should ask yourself, if you were a married woman would you be uploading nude images of yourself with your face showing? The answer is no and after research it is easy to identify this web site as involved in the creation and use of fictitious members. The terms and conditions of the site actually discusses the use of fake female profiles," You understand, acknowledge, and agree that some of the user profiles posted on this site may be fictitious or models or bots related to our "Love Stars" program. You understand, acknowledge, and agree that the information, text, and pictures contained in the LS profiles do not pertain to any actual person or member, but are included for entertainment purposes only."
Phony Emails: Unfortunately another well used trick is the phony emails sent out by Cheaters Network. This dating service uses a type of automated software that is used to send email messages to members who have a free account. The emails to the untrained eye look like as if local women are interested in you, however it is just a con to entice men to email the interested ladies back. The scam is though that when you reply to any emails you are requested to purchase a full paid membership. Obviously there is no reason to upgrade since there are no legitimate females emailing you to begin with.
Phony Chat Messages: I saw a bunch of instant messages that kept popping up for "local women" who are in fact completely fake. These chat requests are all sent to free members (members who have a free account) through some type of software program that can identify when anyone is logged onto their account. Once they know you are actively on the site the messages will start popping up. And once again the scam is that you have to upgrade your membership in order to reply to the chat messages (which are phony).
Employees Paid To Chat: If they didn't try to deceive you enough they also employ and pay people to chat with you and trick you into buying and continue paying for a subscription. There are lies and scams everywhere you look on this web site. If you want to look at the actual document where they discuss all the tricks mentioned above, please click on this link and go to section 10 of the site where they discuss the use of Love Stars aka fake profiles.

How To Contact The Site:

The Judgment:
This site is a well run scam and nothing more. Every scam in the book is used to lie and cheat people.
Find Legitimate Women Here:
If you want to find real women on genuine dating sites go here.