Cheatingwivesdatelink.com Has Partnered With Roxanne-Howze.us To Spam People

Site Reviewed:
Roxanne-Howze.us is a spam site. Through our research we know this site is one of hundreds of smilar spam sites by the same individuals. Thi site is used to send people to Cheatingwivesdatelink.com.

Evidence:
Junk Email: Below is the spam email received.
Email address:

[email protected]

Subject of email:

You got a PERSONAL MESSAGE from Roxanne Howze

Headers:

from mailserver.localhost.com ([93.187.224.61])
You got a PERSONAL MESSAGE from Roxanne Howze <http://www.roxanne-howze.us/ uses url redirection to go to http://www.cheatingwivesdatelink.com/?affliateid=938054ZMJAS>:
I am not looking for a commitment right now.
I am busy pursuing my goals and dreams and I haven't got time for a long term relationship if you know what I mean…
If you don't mind, we could get to know each other a little bit closer… 😉
Waiting for you with impatience,
Roxanne
http://www.roxanne-howze.us/
<http://www.roxanne-howze.us/ uses url redirection to go to http://www.cheatingwivesdatelink.com/?affliateid=938054ZMJAS>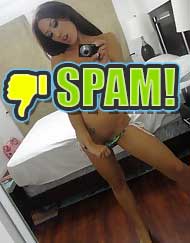 ---
Registrant: Kevin Gershon
Registered on September 17, 2014.
Hosted at 140 Quai Du Sartel, 59100 Roubaix, France
Ip address: 5.196.52.64
Name servers: NS1.PERISHEDTENT.COM, NS2.PERISHEDTENT.COM, NS1.PLOTTINGBUILD.COM, NS2.PLOTTINGBUILD.COM
Registrant Email: [email protected]
Registrant Phone: 1.9668576459

Other Sites On Same IP Servers:

Places To Report Spam: