How To Cancel Your Meetville Subscription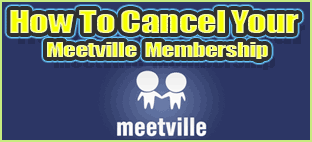 If you want to learn how to cancel your subscription from to the Meetville app we have the instructions available for you. Follow the easy step by step tutorial below and your subscription will be cancelled and you will stop paying for your monthly membership to use Meetville.
How To Cancel Your Meetville Membership



Cancel your subscription by either going to the the Apple App Store (if you have an iPhone) or if you have an Android phone going to the Google Play Market. Then go to the section "Subscription" and cancel your membership.
You can also cancel your membership by emailing their customer support staff at

[email protected]
How To Contact Customer Support



You can reach Meetville customer support by email at: [email protected]. You can also contact her through this web page.
Find Legitimate Women Here:



If you want to find real women on genuine dating sites go here.