Investigative Report: Adultswipe.com Uses Automated "Ice Breaker" Messages



Site Reviewed:
Adultswipe.com:
Summary Of The Review:
Our Member Profile Is Blank But Surprisingly Females Are Contacting Us

Upgrading To Interact With Women
Our Member Profile Is Blank But Surprisingly Females Are Contacting Us:



Holy cow! How can soo many women be contacting us? As of writing this review we have had 12 emails from interested female members. This may sound fantastic but there is more to this story than women emailing us because they were attracted to us. First off if you put the shoe on the other foot would you email a girl on a dating site if you went to her profile and she had no photographs in it? It doesn't make much sense does it? On top of that is the fact that we also didn't fill out any other parts of our profile. The snap shot we took of the profile shows we never finished our profile, actually we completed 0 of the 13 steps. Yet women are flocking to us.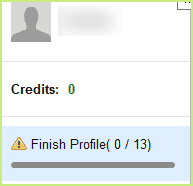 Our member profile has no personal info, zero, zilch but female members want to contact us? Some of the messages we received from girls on the site asked us to add more photos to our profile. Once again isn't that strange? If you saw a girl who had no pictures would you actually email her and ask her to add more photos to her profile? It doesn't make much sense does it? But that's exactly what's happening to us.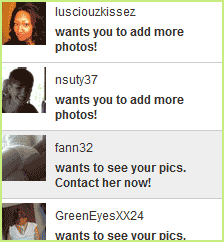 In regular everyday life men are always the pursuers. Men chase women, not the other way around. But on AdultSwipe.com men are the ones getting chased by the women. The girls even message us to tell us that we need to add photographs to our profile, really? Something doesn't add up. There is no possible way that females are going out of their way to email us, it's ridiculous to say the least. Unless we are the last men on earth this would never happen. What's going on is this. After some digging around and reading the messages we saw the words sent from "Icebreaker". But we have no clue what an icebreaker was. We finally understood exactly what was going on! An "Icebreaker" according to the site is sent to us because we have matched one of the preferences of the person who sent it to us. Something to understand is that "Icebreakers" are automated and the person that the email message is coming from didn't actually sit there and type out a message to us. This whole process is done with the use of software bots. It's something you should be aware of. If you thought you were receiving emails written by other members you are wrong. A bot is sending those messages to you automatically on behalf of those women.
But once again we keep going back to why would anyone girls contact us? If "Ice Breaker" bots are sending us messages then it makes perfect sense. Because no female would be sending us emails telling us to add more photos. This part of the case is solved!
Upgrading To Interact With Women Who Sent Us "Ice Breaker" Messages:



Anytime we tried to contact the women who sent us the "Ice Breakers" we had to buy a monthly membership. Now it's starting to make sense. We can receive messages all day long but as soon as we try to reply we need to pay. That's all fine and dandy but the messages we are getting are all automated. How do we know for a fact that the women who sent us the "Ice Breakers" are really wanting to chat with us? At $29.95 for a membership you could be throwing away that money with nothing to show for it. The "Icebreakers" are automated so that means the girls that have approved "Icebreaker" messages being sent on their behalf never viewed our profile. But we need to upgrade to communicate with them. It seems like a hit and miss strategy. If the girl was actually emailing us then upgrading to communicate back would make much more sense, but with "Icebreakers" you really have no clue if the women will want to purse anything with you since they personally never contacted you in the first place. It's something to think about.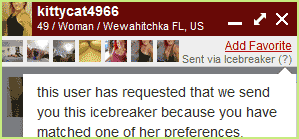 How To Contact The Site:
By Phone:

+1-305-712-6612
By Email:

[email protected]

By Address: Privacy Officer,

AdultSwipe, LLC, 705 Washington Ave 2nd Floor, Miami Beach, FL. 33139.

How To Cancel Your Trial & Monthly Membership:
If you want to cancel your paid trial or monthly subscription to this site you can use the various methods that we have listed below to do so.
Domain Registrant Info:

Other Sites On Same IP Servers:
Fling.com, Snapsext.com, Uberhorny.com, Instabang.com, Milfplay.com, Meetlocals.com
Traffic Info:
Unique Daily Visitors: 5,666
Unique Monthly Visitors: 170,000

(traffic statistics from May 2015 to October 2015)

The Judgment:
In conclusion we would like to say this about Adultswipe.com. We have absolutely no clue if this site has real women or not. We're not stating they have fake profiles and were not saying they have real profiles either. We can't prove it either way. What we do know is that they use "Icebreakers" which is no big deal if the women are really looking to meet local men for hookups. But are the women real? We simply do not know. If anyone has any experience with this site leave a comment below so we can get so more info on other peoples experiences with using this site.
Find Legitimate Women Here:
If you want to find real women on genuine dating sites go here.

File Consumer Complaints & Report Abuse: