LonelyWifeHookup.com Is A Fraud Created Exclusively To Rip Off Men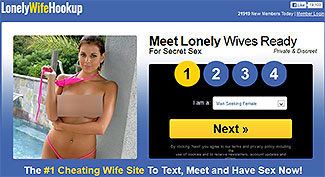 Site Reviewed:
LonelyWifeHookup.com
Summary Of The Scam:
Fake Women Who Are Not Members Of The Site
Phony Emails Sent By The Site
Employees Who Pretend To Be Interested In You

Evidence:
Fake Women Who Are Not Members Of The Site:
If the first thing you see when you join a dating site is beautiful busty females all over the search results then chances are the site is a con. Shortly after the creation of our free dating account it was very clear that the site was just a cash grab and nothing more. You might think that all these hot women want to hook up with you but you would be lying to yourself. You should ask yourself why are these hot women even on the site, they could easily meet men anywhere. The truth is that not of these girls are real and their profiles have been actually created by the site itself. LonelyWifeHookup.com was built to get male members with a free account to sign up as paid monthly subscribers. This web site is nothing more than an image gallery of nude milfs, it is not a legitimate dating site. In reality the amount of real women to men in about 99 real men for 1 real women. Most women on this site are fake. Take a look at the image below, do these women (showing their boobs) look as if they have to be on a dating site to meet guys?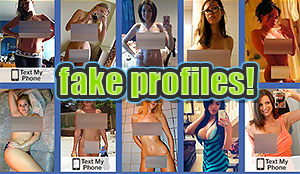 Phony Emails: Why would we receive 61 email messages (check evidence below) from women when the dating profile used for this review was empty. The reason is because these females are not actually sending us emails. The email messages were sent from an automated software program created solely for the reason of sending email messages to free members of the site. The emails we received were created by the site. No females were sending us emails, the emails were sent by computers. This tactic is a trick used to deceive male members with a free account into upgrading to a paid membership, so the guys can communicate back to the fake girls. This may sound crazy but 1000s of guys fall for this rip off every day.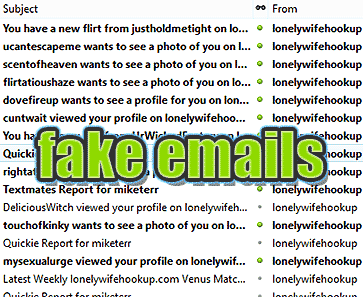 Employees Who Pretend To Be Interested In You: Probably the most deceptive part of their scam is that this site employs people to chat and converse with members. Nort only do they pay employee to chat with you, they admit it as well. This is a proven fact that is available for you to read in In section 11 of this page and conditions. We have also copied the exact paragraph that discusses the hiring and paying people below:
"The company may, from time to time, hire and pay persons, known as "Ambassadors," to post profiles and otherwise communicate with members via the Service and to help safeguard against violations of this Agreement by reporting wrongdoing to Site administrators. Ambassadors attempt to simulate communications with real members to encourage more conversation and participation with users."

How To Contact The Site:

The Judgment:
If you were wondering if LonelyWifeHookup.com was legitimate, now you know the truth about how this site operates.
Find Legitimate Women Here:
If you want to find real women on genuine dating sites go here.