Our Examination Of Localsexfriends.com Provides Hard Evidence It's All A Scam



Site Reviewed:
Localsexfriends.com:
Summary Of The Scam:
Fake Verification Process That Need Your Credit Card Info

The Site Has Fake Female Member Profiles Called "Website Hosts"

You Can't Hookup With "Website Hosts"
Fake Verification Process That Need Your Credit Card Info:



Localsexfriends.com has got to be one of the nastiest dating scams online that we haven't cover in a very long time. Unlike most dating sites, (even if they are a screw job) allow you as a user to create some type of a free membership. But Localsexfriends.com immediately requests you to purchase a subscription that they call a "verification process" that needs your credit card. This verification process is a total scam. The reason they ask for verification from your credit card is so they can get your credit card information and bill your credit card. After you give these crooks your credit card information you end up getting billed $39.99 per month every single month on a recurring monthly charge.
On the credit card form we were asked to "verify ourselves'. According to the site they need to verify people to protect their members. They verify people to make sure they are of legal age and also to identify "potential sex offenders and criminals". And they also verify their members to make sure they are who they claim to be. What they don't tell you is that you actually end up getting billed almost $39.99 as part of their little fraud. The credit card information is not used to verify anybody, it's strictly to line their pockets with your hard earned money!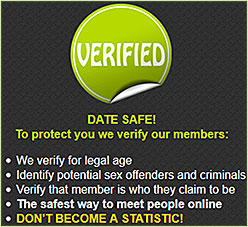 Taken from their fake verification page located here:
"To protect you we verify our members:
We verify for legal age
Identify potential sex offenders and criminals
Verify that member is who they claim to be
The safest way to meet people online
DON'T BECOME A STATISTIC!"
The Site Has Fake Female Member Profiles Called "Website Hosts":



Did you know that the women on the site are fake. According to the website terms and conditions (section 18) they call these fake girls "Website Hosts". Localsexfriends admits to using fake profiles, these profiles do a multitude of different tasks all focused on deceiving and scamming you. The dummy profiles look legitimate but they have fake images and all types of fake information in them. These profiles are always female profiles. Male member profiles are never never used as part of the fake profile creation process since there are more than enough men on the dating site, so they don't need to create fake male profiles. What they do need to create is thousands of fake female profiles masqueraded as real females to lure men into purchasing a paid subscription to the scam dating service that hustles gullible men.
Taken from the terms and conditions page:
"Members understand, acknowledge, and agree that some of the user profiles posted on this Site may be fictitious, and are associated with to our Website Hosts, ("Hosts"). The Site's Hosts work for the Site in an effort to stimulate conversation with users, in order to encourage further and broader participation in all of our Site's services, including the posting of additional information and/or pictures to the users' profiles. Members understand, acknowledge, and agree that the information, text, and pictures contained in the Hosts' profiles do not pertain to any actual person, but are included for the purposes above stated and for entertainment only. Nothing contained in any Host profile is intended to describe or resemble any real person – living or dead. Any similarity between Host user profile descriptions and any person is purely coincidental. Please also note that a single Host may be associated with more than one (1) profile on our Site."
Computer-Generated Instant Messages And Emails Used To Trick You:



Using the make believe females that the website calls "Website Hosts" Localsexfriends.com is also involved in sending fake computer-generated instant messages to their members. These instant messages when you try to reply to them always ask you to pay for a subscription before you can continue. These messages are sent using some form of programming that computer software programmers have created to mimic real female users. It's easy to get taken in and conned since you need experience in order to identify the scams beforehand.
Taken from the terms page section 18b:
"Hosts may contact both Members via computer-generated Instant Messages or emails for purposes of encouraging further or broader participation in our Site's services and/or to monitor user activity. These messages may be transmitted to multiple recipients at the same or similar time(s). Messages from Hosts will contain the uniform designation "Host" to notify the user that a message has been received from a Website Host. Notwithstanding the above, the user is not guaranteed a response to any message sent to a Host (or another user)."
You Can't Hookup With "Website Hosts":



It should be common sense but in the terms and conditions of the site they state that you cannot ever meet "hosts" in person. This should be obvious to anyone who has read this review. That is definitely the icing on the cake that proves that this website is nothing but a racket and should be shut down by the Federal Trade Commission for fraud and criminal behavior.
Taken from the terms page section 18b:
"Members understand, acknowledge, and agree that no physical meeting will never take place between Members and our Hosts, and that the exchange of messages between Members and Hosts is for entertainment purposes, as well as to encourage further or broader participation in our Site's services and/or to monitor user activities."
This Website Is Located In Cyprus:



The company that owns Localsexfriends.com is Tod Holding Limited and they are located in Cyprus. From our previous investigations we know that Cyprus (an island country located near Greece) is a haven for internet dating scam companies. Working through overseas countries it's easier to evade FTC laws, tax laws and criminal prosecution. From our research it seems that most people go there for the simple fact that these companies don't have to pay taxes in the United States of America and other countries as well. This is just another red flag that we are dealing with a fraudulent business. Their address is Kalamon 8 Kaimakli, P.C. Nicosia 1021 Cyprus.

How To Contact The Site:
By Phone:

(888) 285-9533
By Email:

[email protected]

By Web Site:
By Address: Kalamon 8 Kaimakli, P.C. Nicosia 1021 Cyprus

How To Cancel Your Trial & Monthly Membership:
If you want to cancel your paid trial or monthly subscription to this site you can use the various methods that we have listed below to do so.
Cancel By Email: none given
Cancel On Site: Lsfdate.com
Cancel By Phone: (888) 285-9533
Cancel By Mail: none given
Watch out because your card statement will be billed as Lsfdate.com.
Domain Registrant Info:
Registrant Name:
Registered: on March 28, 2014
Hosting Company: Cloud Fare
Hosting Location: 665 Third Street #207, San Francisco, CA, 94107, US
Ip address: 104.28.8.113
Name servers: norm.ns.cloudflare.com, zoe.ns.cloudflare.com
Registrant Email:
Registrant Phone:

Other Sites On Same IP Servers:
None
Traffic Info:
Unique Daily Visitors: 5,666 170,000
Unique Monthly Visitors: 170,000


The Judgment:

Probably the biggest red flag is that you cannot EVEN create a free account unless you give them your credit card information to "verify yourself". As a rule of thumb you should never give your credit card information to ANY site that asks for it simply for "verification purposes". This is always a scam, unfortunately many people get taken in with this type of con. We suggest you do not do any business with this dating service.
Find Legitimate Women Here:
If you want to find real women on genuine dating sites go here.

File Consumer Complaints & Report Abuse: