SecureFastConnect.com Has Partnered With Kristina-Arner.biz To Spam Us

Site Reviewed:
Our analysis of Kristina-Arner.biz have determined it's a spam web site being used through url redirection to go to SecureFastConnect.com. From that site you gain access to the dating site (which is a total scam). SecureFastConnect.com is a con using many methods to defraud you that you can read about in the terms and conditions.

Evidence:
Junk Email: Below is the spam email received.
Email address:

[email protected]

Subject of email:

You've got a Message from Kristina on QuickDate!

Headers:

from mailserver.localhost.com (cranberrysquare-citynet.wvinternetservices.com. [66.118.68.250])
Kristina Arner
has just left you a private message on QuickDate
[click here to read] <http://www.kristina-arner.biz/ uses url redirection to go to http://SecureFastConnect.com/, and http://www.Ultrafuckbuddy.com/>
And many other girls are waiting for you!
Joanne,23
Dallas,
Texas Kissy-Missy,21
Springfield,
Missouri
Roxy,27
Tampa,
Florida Alice,24
Minneapolis,
Minnesota
Enjoy!
Call me today!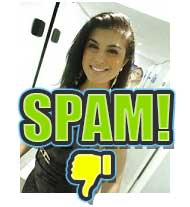 ---
Registrant:
Registered on May 22, 2015.
Ip address: 108.61.133.203
Name servers: NS1.INTERREDWIGHT.COM, NS2.INTERREDWIGHT.COM, NS1.INFLUENCESILK.COM, NS2.INFLUENCESILK.COM
Registrant Phone: 507.8365503

Other Sites On Same IP Servers:
Eve-Schleicher.us,

Places To Report Spam: