Securequickconnection.com & Ultrasexbook.com Being Spammed Through Casualxoxo.com

Site Reviewed:
Casualxoxo.com was registered and being used to market spam 2 different dating scams (Securequickconnection.com and Ultrasexbook.com). Both sites are fraudulent operations that should be avoided at all costs.

Evidence:
Junk Email: Below is the spam email received.
well if that site doesn't work for you I found a free one which screens its members and this will work for my peace of mind too, im on here – http://casualxoxo.com/jessicamiller
my profile is jessicamiller, once you get my number on there you can call me then we can take our clothes off already im bored of this email stuff lol.
message me on there when you are ready and give me your number k hun?
<http://Casualxoxo.com/jessicamiller uses url redirection to go to http://Securequickconnection.com and also http://Ultrasexbook.com>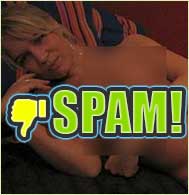 ---
Registrant: WHOISGUARD PROTECTED
Registered on May 25, 2015
Hosted at Dimitrie Pompeiu 9-9A, Building 24, Bucharest 020335, Romania
Ip address: 178.32.152.214
Name servers: PNS1.CLOUDNS.NET, PNS2.CLOUDNS.NET, PNS3.CLOUDNS.NET, PNS4.CLOUDNS.NET,
Registrant Phone: 507-836-5503

Other Sites On Same IP Servers:
Mykora.net, Liga365.com

Places To Report Spam: