Read This Scam Investigation Of BlackCrush.com Dating Service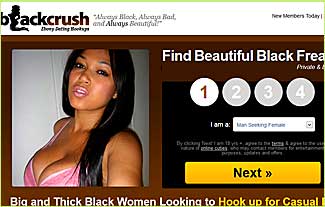 Site Reviewed:
Blackcrush.com
Summary Of The Scam:
Illegitimate "Online Cutie" Profiles
Computer Generated Emails
Phony Chat Messages
Employees Interacting With Members
Our Profile Has No Info In It: For the record when we created our dating profile it had no photographs, no age, no race, no marital status etc. The profile was created empty on purpose to justify our point that any emails or correspondence that we received were all fraudulent and fake. The rest of our report details how the fraud is operated.
Illegitimate Online Cuties Profiles: This dating service using something dubbed "Online Cuties" which consists of fake video chat messages, fake instant messages and computer generated email messages. This site deceives people with the use of sham girls. Most of the girls on this dating service aren't legitimate members they are what the site calls "Online Cuties". The site is bursting at the seems with illegitimate black girls that are "Online Cuties". All the site fabricated profiles have the OC symbol embedded in a yellow star. Reviewing this dating service we have found and concluded that they are involved in fabricated fake profiles. Fortunately Blackcrush.com has admitted to fabricated profiles. They detail the use of "Online Cuties" in their terms and conditions page under section #4. Staff created profiles are admitted right in the terms!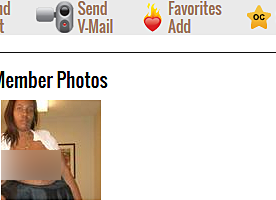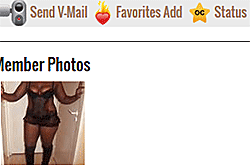 Computer Generated Messages: This site used computer created emails that seem authentic but in reality they are all fraudulent. All email communications are sent through "Online Cuties". Messages received from "Online Cuties" are from computer bots (robots), and can also be from employees that compensated to communicate with free and paid members. This makes is difficult to assess which female members are real and which ones are fake. As a good rule of thumb if the women in the profiles look very attractive this is usually a tell tale sing that you are dealing with a fake person. All communications that were sent to us were from the "Online Cuties". All emails we received from these girls requested that we activate our VIP pass before we could read the fake email communications that we received. This is ridiculous but people do fall for this and are scammed on a massive scale.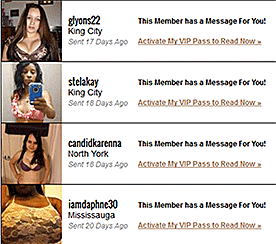 Employees: Do you like being contacted by people who are employed by the dating service and their job description is to interact with free and paid members of Blackcrush.com? This is what is going on with this dating service. They have employees and third party contractors who are hired to do exactly that! Why would a dating web site do that? They realize that most men aren't going to upgrade unless there is a reason to do so. What better way to get male members to upgrade than by using paid employees and third party contractors to steer them in the right direction? Male members will be more than willing to upgrade if there is a supposed girl sending them emails. If you lure beautiful women in front of most men they turn into mush and will do anything. This site preys on men like vultures do to a carcass in the desert.

How To Contact The Site:
Unique Daily Visitors: 5,666
Unique Monthly Visitors: 170,000
Domain Registrant Info:
Registrant Name: DNS MANAGEMENT
Registered: on November 12, 2002.
Hosting Company: Amazon Technologies Inc.
Hosting Location: 410 Terry Ave N. Seattle Washington 98109 USA
Ip address: 54.164.146.37
Name servers: NS1.POWERZX.COM, NS2.POWERZX.COM
Registrant Email:

[email protected]

Registrant Phone: 1-599-433-8810

Other Sites On Same IP Servers:
Milfaholic.com, Localmilfselfies.com, AffairAlert.com, LonelyWifeHookup.com, BbbwDesire.com, FreeWifeHookups.com, FlirtBuddies.com
Traffic Info:
Unique Daily Visitors: 5,666
Unique Monthly Visitors: 170,000

The Judgment:
Blackcrush.com is an absolute fraud. From what we found out about this service it is clearly involved in manipulating people particularly men into upgrading through the various techniques we discussed.
Find Legitimate Women Here:
If you want to find real women on genuine dating sites go here.

File Consumer Complaints & Report Abuse: